Important Links
Newsletter
Subscribe to our newsletter for periodic updates and valuable coupons.


912 & 356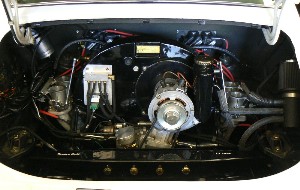 A big thanks to John Benton of Benton Performance for his help in developing and testing our 912 & 356 EFI Conversion Kit. John specializes in repairs and restoration of 912's and 356's. John's 912 is home for this 1700 dual plug engine with our TEC-gt engine management system. This fire breather has definitely raised the bar and will give you new respect for how 912 can perform.
Ferry Porsche is smiling :)
Select the photo for larger image.
More photos and video to come.

Select the photo for larger images.
More to come.