November 2017
Coil-On-Plug for 911 Engines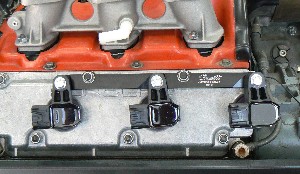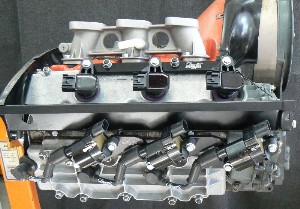 Update your old distributor and CD box to a modern Coil-On-Plug (COP) ignition system. XDi200 Ignition kits and TEC-gt200 Engine Management kits are now available with COP. Our COP kits are Bolt-On and include coils & connectors, mounting brackets, hardware and instructions.
For Dual plug engines add the Coil-Near-Plug (CNP) kit for the bottom set up plugs. The CNP coils tuck up neatly under the engine sheet metal. The CNP kit is a Bolt-On and includes coils, & connectors, mounting brackets, plug wires hardware and instructions.
Visit our Ignition and Engine Management Categories to see complete kits.
March 2017
Simplify your 3.2 Carrera and 930 EFI conversion with this high resolution TPS sensor and adapter.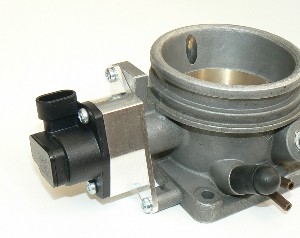 New from Clewett Engineering, high resolution Hall Effect TPS sensor for converting the 3.2 Carrera and 930 Turbo engines with factory intake manifold to aftermarket EFI systems. This kit replaces the factory micro switch type TPS with the latest angle based output throttle position technology. Hall Effect sensors provide enhanced accuracy and reliability in extreme environments. They use a standard 5V supply voltage and expand the output voltage range over traditional sensors.The typical output voltage is .6V to 4.2 V. Because there are no contacts or components to wear out within the sensor or magnet, life expectancy is greatly improved over traditional electromechanical sensors.
The kit comes complete with sensor, adapter, wire harness connector and instructions.